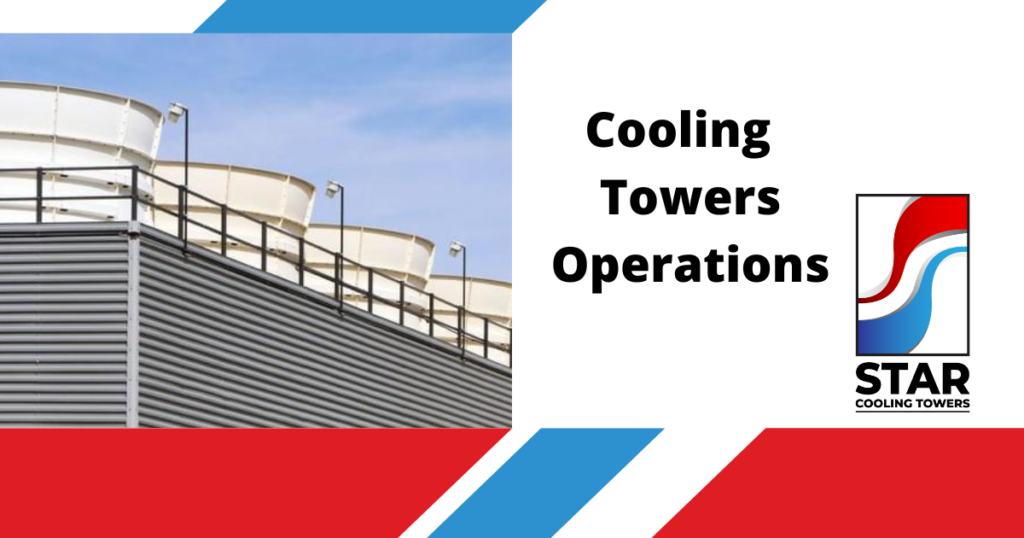 In industrial and commercial operations, cooling towers pull heat from operations and processes to keep the equipment or area cool. It accomplishes this task using a heat transfer method by moving the heat from one medium, such as water, and then distributing it to another area where it is exhausted from the building. Learn more about its operations and the benefits of having a prefabricated design tower.

Cooling Tower Operations
Operations may use water to cool certain processes or equipment, such as in metal prefabrication, petroleum refineries, and when manufacturing textile, glass, and rubber products — to name a few. A company will pump water into their operations to perform function. During this operation, the water pulls heat from equipment and processes. This heated water then enters the cooling tower.

There are many designs to cooling towers. Basic cooling towers consists of a recirculating pump, fill media or wet deck fill, and heat exchanger components. The hot water becomes pumped into the heat exchanger as the system pulls heat from the water. The water then enters the top of the cooling tower while entering the fill media or wet deck fill. Air is pumped through the fill where a small portion of the water is evaporated. The cool water settles to the bottom of the tower while the heat enters the air stream and exits out the top of the tower as warm and moist exhaust into the outdoor environment.

Benefits of Cooling Towers
Cooling towers can be used to cool both processes and buildings. It allows companies to recycle and reuse the water in their operations. So you can save money while lower energy costs. The cooling tower is a reliable and dependable way to cool off processes and buildings to ensure maximum operational efficiency.

At Star Cooling Towers, we provide pre-engineered solutions and innovative cooling tower designs for industrial operations. We can design, construct, retrofit, and repair cooling towers. Our company also offers emergency services to get your cooling tower working optimally. Learn more about our services and how then can benefit your processes by contacting us today.