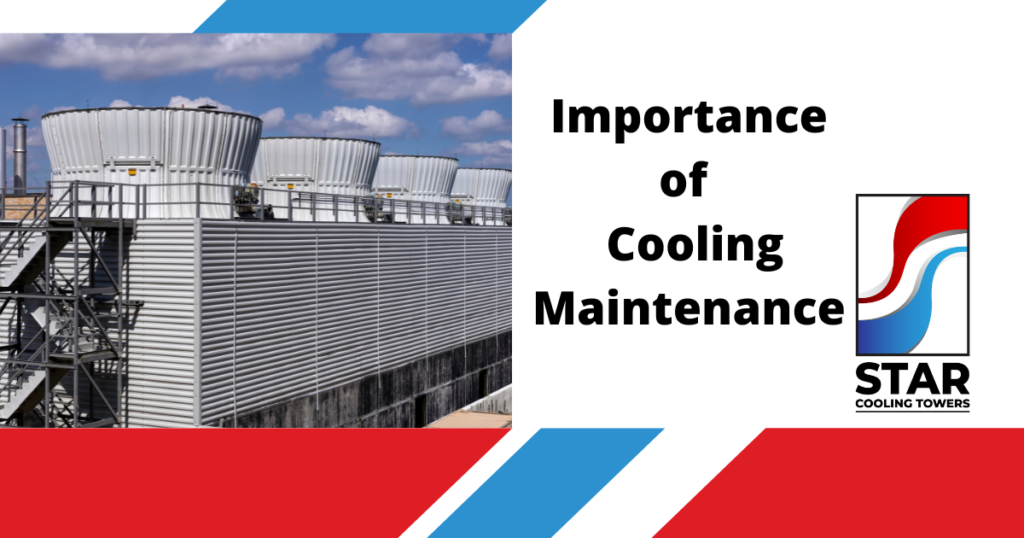 Unlike other pieces of equipment in your operations that are turned off when not in use, cooling towers may work nonstop depending on the necessities of your operations. For these circumstances, it is vital to perform regular cooling maintenance. Without regular maintenance, the cooling system can malfunction suddenly, creating a dangerous and costly problem. Learn why it is important.

Importance of Routine Checks
The top priority of regular maintenance is to spot potential issues when they are small so they can be fixed immediately. When the issue is still at this minor size, it can cost less to perform repairs and take less time in fixing the cooling unit. So you get operations back on track quickly. Regular maintenance also ensures that the unit is working at the optimal level. Changes can be made to make the cooling equipment more efficient when parts start to wear down so the equipment lasts longer. Lastly, maintenance can prevent health and safety hazards. Cooling towers can generate lethal pathogens that create a range of bacteria-borne illness such as Legionella disease. Maintenance tasks can check for untreated and dirty water to prevent possible sickness.

Maintenance Responsibilities
The responsibilities of your maintenance staff for performing cooling equipment testing and repairs should follow all company policies as well as state and federal regulations. The three main hours to focus on for maintenance is to check equipment for corrosion, determine water quality, and check for mechanical damage to parts. Weekly maintenance should involve checking the water quality for heterotrophic bacteria as the water is sent to a laboratory for testing. Once a month maintenance the staff should perform general maintenance and check the clarity of the sump pump water. Other less regular tasks that can be performed every 3 months to 6 months include lubricating motor bearings, removing obstructions from water nozzles, and tightening bolts on fan assemblies. You also need to flush out the water sump. For more information regarding cooling tower maintenance, contact us today.