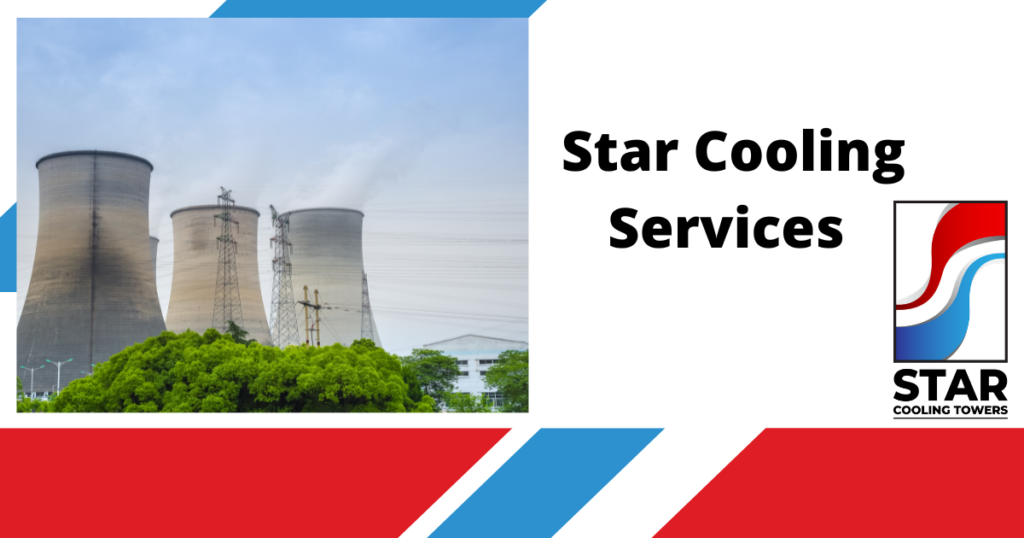 With high performance and rapid project delivery, Star Cooling has established a solid reputation among competitors. Here is a glimpse of our top service solutions in addition to our parts and resources.

Design & Construction
Cooling tower design and construction can be a difficult process if you're working with contractors who don't understand the intricacies of the towers they're building. At Star Cooling, our experienced team understands exactly why particular components are being installed in specific ways, ensuring that you'll get the kind of performance your operation needs from its new cooling tower. We can handle the design, construction, or both parts of the process to ensure a top-performing cooling tower for your facility, providing you with 3D CAD design options so that you can study the design and ensure it will meet your needs.

Repair & Retrofit
Our experienced team can provide inspection, analysis, and engineering support for repairs and retrofit of your existing cooling tower system. Incorporating advanced computer modeling, we can help you find the right solutions to keep your existing system operations with a few modifications, avoiding the need for a more costly cooling tower replacement. This includes crossflow to counterflow conversions, performance upgrades, structural refurbishment, gear reducer conversions, and more. We also serve as industry experts in wood to FRP conversions, giving you the best possible results from your retrofit project.

Emergency Services
Sometimes the service that you need is something you need right now. Though well-maintained cooling systems tend to run fairly smoothly, extreme temperatures, extreme winds, and other conditions can cause your cooling system to fail unexpectedly. In this situation, you need help fast, and Star Cooling is ready to respond to your emergency 24 hours a day. If your cooling tower is aging prematurely, we can provide you with an accelerated cooling tower replacement schedule, so that you don't have to worry about a catastrophic cooling failure.

If your cooling system needs a bit of help, Star Cooling is at your service. Please feel free to contact us today with any questions, for more details about our high-quality services, or to get a quote on your project.