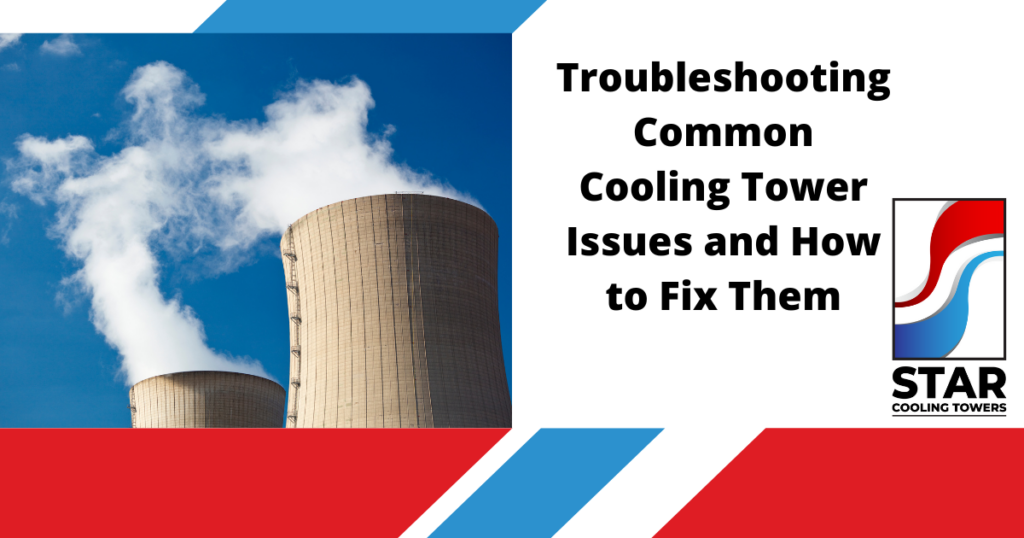 Cooling towers are essential components of many industrial and commercial setups. They help maintain the optimal temperature of various processes and equipment. However, like any mechanical system, cooling towers can experience issues that need immediate attention.
1. Insufficient Cooling Capacity
If your cooling tower is not achieving its desired cooling capacity, it may be due to several factors:
Check if the water flow rate is adequate. Insufficient water flow can result in reduced heat transfer efficiency. Ensure that the water pumps are operating optimally and that there are no blockages or leaks in the piping system.
Examine the condition of the cooling tower fill material. Over time, the fill material can deteriorate, leading to reduced cooling performance. Consider replacing or cleaning the fill material as necessary.
Assess the fan performance. A malfunctioning or improperly sized fan can hinder the cooling tower's ability to dissipate heat effectively. Verify that the fan motor is functioning correctly and that the blade angles are adjusted properly.
2. Water Quality Issues
Maintaining proper water quality is crucial for the efficient operation of a cooling tower. Common water quality issues include scaling, fouling, and biological growth. Here are some troubleshooting steps to address these problems:
Regularly test the water chemistry parameters such as pH, conductivity, and total dissolved solids (TDS). Adjust the water treatment program accordingly to prevent scaling and corrosion.
Install effective filtration systems to remove particulate matter from the circulating water. This helps reduce fouling and enhances heat transfer efficiency.
Implement a comprehensive water treatment program that includes biocide dosing to control microbial growth. This prevents the formation of biofilm and the associated fouling and corrosion issues.
3. Excessive Noise or Vibration
Excessive noise or vibration from a cooling tower can indicate underlying problems that need attention. Here are some troubleshooting steps:
Check the alignment of the motor, fan, and drive shaft. Misalignment can cause excessive vibration and noise. Make necessary adjustments to ensure proper alignment.
Lubricate the motor bearings regularly to reduce friction and noise caused by inadequate lubrication.
Inspect the fan blades for damage or imbalance. Replace any damaged blades and balance the fan as needed.
4. High Energy Consumption
If your cooling tower is consuming more energy than usual, it could be due to various reasons:
Check if the fan speed is appropriate. Operating the fan at higher speeds than necessary can lead to increased energy consumption. Adjust the fan speed as per the required cooling load.
Evaluate the condition of the heat exchange surfaces. Over time, fouling and scaling can reduce heat transfer efficiency, forcing the system to work harder. Clean and maintain the heat exchanger surfaces regularly to optimize energy consumption.
Consider upgrading to energy-efficient components, such as variable frequency drives (VFDs) for fan motors. VFDs allow for better control of fan speed, resulting in reduced energy consumption.
By following these troubleshooting steps, you can effectively identify and resolve common cooling tower issues. Regular maintenance, proper water treatment, and periodic inspections can help prevent these problems from occurring in the first place. To avoid any of these complications, contact us and let us resolve the problem.