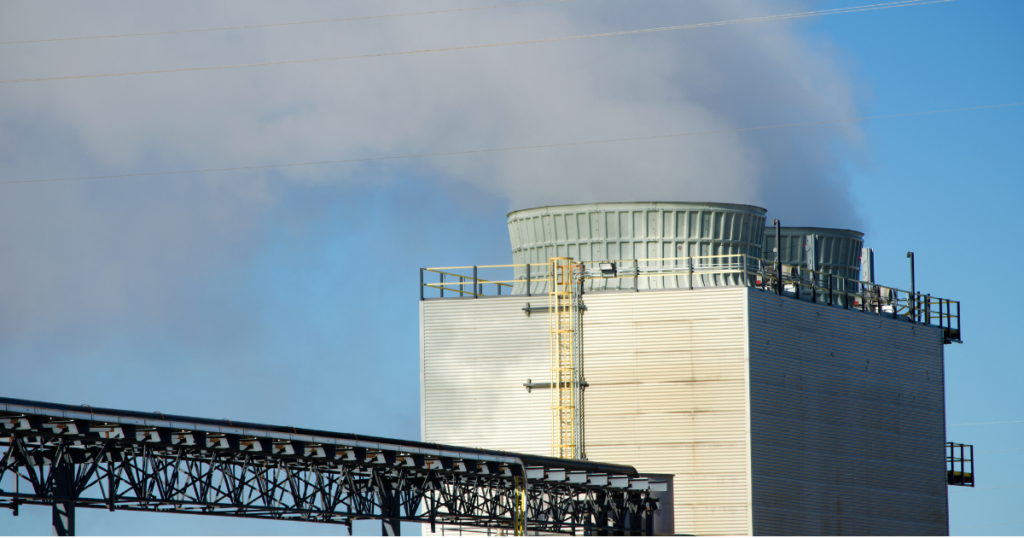 What type of cooling tower does your business use? Cooling towers are essential for oil refineries, manufacturing facilities and power plants. They're also often attached to large rooftop HVAC systems. Proper maintenance of your cooling tower ensures reliable operation of the tower and prevents certain pathogens from growing inside the cooling tower and contributing to illness.

Counterflow Cooling Towers
Counter flow cooling towers are designed with the air and water entering the tower from opposite ends. For this type of cooling tower, the water enters from the top and the cooling air enters the tower from the bottom. These tend to be smaller than crossflow towers because they do not utilize a gravity-fed design. Instead, they contain pressurized spray nozzles to ensure the water is evenly sprayed across the splash fills for optimal cooling. These towers are less prone to freezing than other types of cooling towers, but they require large pumps to move the water.

Crossflow Cooling Towers
Crossflow cooling towers aptly get their names from the perpendicular flow of the air that cuts across the water in order to provide heat transfer from the water to the air. These towers also boast a gravity-fed system that sends the hot water from the top basins down through the tower where it is cooled. Because of their design, they are one of the tallest types of towers. Crossflow towers tend to be expensive up front, but their simple, gravity-fed design means that need smaller pumps and less maintenance than other types of towers. These towers do not do well in dusty, dry regions as the air tubes can get clogged, and they are prone to freezing.

Forced Draft Cooling Towers
Forced draft cooling towers utilize fans to move air across the water. Typically, these fans are located on the air intake side to force air through the tower. Since they handle high pressures very well, they are normally recommended for indoor use. However, they can be costly to run and susceptible to air re-circulation due to air friction through the tower.

Natural Draft or Hyperbolic Cooling Towers
Natural draft cooling towers do not utilize any mechanical means for pulling air through the tower. Instead, cooler outside air flows through the tower at the bottom, forcing the hot, wet air to exit the top of the tower. They are extremely efficient and cost-effective.

Induced Draft Cooling Towers
Induced draft cooling towers are similar to forced draft cooling towers in that they utilize fans to move air. However, the fans in an induced cooling tower are located on the air outlet side. This means that they pull air through the tower and send it away from the tower at a high rate of speed. This helps prevent warm air from recirculating inside the tower.

Cooling Tower Design and Maintenance with Star Cooling Towers
Star Cooling Towers offers innovative cooling tower designs for a variety of applications as well as maintenance, retrofit and emergency cooling tower services. To learn more, contact us or give us a call at 832-702-3526.